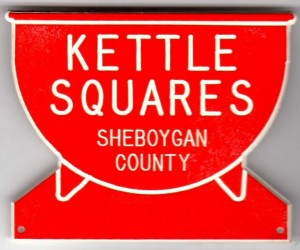 2nd & 4th Saturdays at 7:30 – 10:00 pm; MS; 3rd & 6th tips Plus
Plymouth High Cafeteria – Rear Entrance
125 S. Highland Ave., Plymouth, WI
Guest callers & cuers
www.wix.com/kettlesquares/kettlesquares
---
Mar 28:  Spring Fling.  Spring Snacks.  Gordy Ziemann calling, Mary Ann Ziemann cuing.
Apr 11:  April Showers.  Snacks.  Tom Nickel calling, Kathy Nickel cuing.
Apr 25:  40th Anniversary.  6:30 Potluck Dinner, 7:30 Dance.  Dinner & Dance, $10.  Dinner Only or Dance Only, $6.  Mike Krautkramer calling, Ray Steinich cuing.
May 09:  Officer Appreciation.  Mother's Favorite Snacks.  Warren Gruetzmacher calling, Tom Erdmann cuing.
May 23:  CLUB OF THE MONTH!  Decoration Day.  Patriotic Snacks.  Mary Prisco calling & cuing.