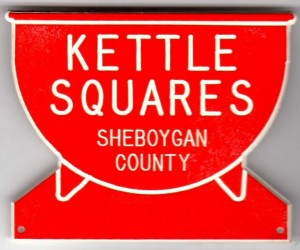 2nd & 4th Saturdays at 7:30 – 10:00 pm; MS; 3rd & 6th tips Plus
Plymouth High Cafeteria – Rear Entrance
125 S. Highland Ave., Plymouth, WI
Guest callers & cuers
kettlesquares.wixsite.com/sheboygancounty
---
Feb 24:  Warm Up Chili Dump.  6:30 Potluck – Bring Favorite Chili Recipe.  Dance to Follow.
Gordy Ziemann calling, Mary Ann Ziemann cuing.
Mar 10:  Spring Ahead with the Irish.  Spring or St. Patrick's attire.  Green snacks.  Eric Tangman calling, Ray Steinich cuing.
Mar 24:  National Nutrition Month.  Healthy Snacks.  Charlie Bitter calling, Jan Bitter cuing.
Apr 14:  Nothing Too Taxing.  Easy snacks.  Pat Kelm calling & cuing.
Apr 28:  CLUB OF THE MONTH!  43rd Club Anniversary.  6:30 pm Potluck.  Dance to follow.  Cake & ice cream on the club.  Randy Tans calling, Ray Steinich cuing.
May 12:  Officer Appreciation Night.  Annual Meeting 6:00 pm.  Dance to follow.  Snacks – officers' night off.  Tom Nickel calling, Kathy Nickel cuing.
May 26:  Graduation Night / Memorial Day.  Patriotic attire.  Snacks.  Mike Seurer  calling, Mike or Michelle Seurer cuing.