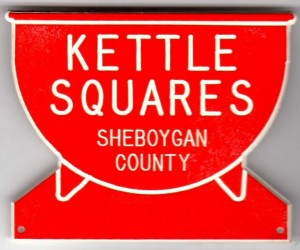 2nd & 4th Saturdays at 7:30 – 10:00 pm; MS; 3rd & 6th tips Plus
Plymouth High Cafeteria – Rear Entrance
125 S. Highland Ave., Plymouth, WI
Guest callers & cuers
www.wix.com/kettlesquares/kettlesquares
---
Oct 11:  CHANGE OF LOCATION:  Parkview School, 500 Parkview Dr., Plymouth.
Fun Night with Mike Seurer 6:30 – 7:30.  Regular Dance 7:30.  Snacks.
Bobby Poyner (www.BobbyPoyner.com) calling, Ray Steinich cuing.
Oct 25:  Halloween Dance.  Spook Food Potluck.  Steve Booth calling, Tom Erdmann cuing.
Nov 08:  Honor our Veterans.  Pie Night.  Charlie Bitter calling, Jan Bitter cuing.
Nov 22:  Thanksgiving Dance.  Thanksgiving Snacks.  Mike Seurer calling, Michelle Seurer cuing.