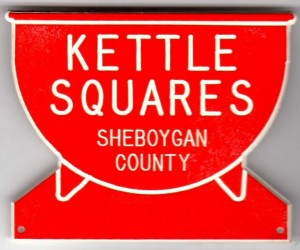 2nd & 4th Saturdays at 7:30 – 10:00 pm; MS; 3rd & 6th tips Plus
Plymouth High Cafeteria – Rear Entrance
125 S. Highland Ave., Plymouth, WI
Guest callers & cuers
www.wix.com/kettlesquares/kettlesquares
---
Oct 08:  Change of Location:  Parkview School, 500 Parkview Dr., Plymouth.  Ethnic Celebration.
Attire & Snacks from your ethnic background.  (ID the food on an index card.)
Dave Schulz calling, Michelle Seurer cuing.
Oct 22:  (Back at Plymouth High.)  Down on the Farm. Wear farm denims & red checkered scarves.
Finger sandwiches, chips, & cookies. Mary Prisco calling & cuing.
Nov 12:  Salute to Veterans.  Where khaki, camouflage, or military T-shirts.  Red, white & blue food.
Mike Krautkramer calling, Tom Erdman cuing.
Nov 26:  NO DANCE.  Happy Thanksgiving!