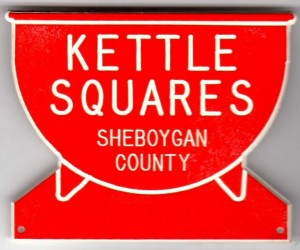 2nd & 4th Saturdays at 7:30 – 10:00 pm; MS; 3rd & 6th tips Plus
Plymouth High Cafeteria – Rear Entrance
125 S. Highland Ave., Plymouth, WI
Guest callers & cuers
www.wix.com/kettlesquares/kettlesquares
---
Feb 13:  Sweetheart Dance.  Chocolate, Candy Hearts, Red Food.  Mike Seurer calling, Michell Seurer cuing.
Feb 27:  Hobo Soup Dance.  6:30 Potluck, 7:00 Dance.  Regular Attire.  Bring your favorite soup to add to the pot.  Steve Booth calling, Tom Erdman cuing.
Mar 12:  CLUB OF THE MONTH!  St. Patrick's Dance.  Wear green.  Green snacks.
Gordy Ziemann calling, Mary Ann Ziemann cuing.
Mar 26:  NO DANCE.  Happy Easter!
Apr 09:  Mother Goose Dance.  Snacks mentioned in nursery rhymes (curds, plum pie, cake, eggs, etc.).
Tom Nickel calling, Kathy Nickel cuing.
Apr 23:  41st Anniversary.  6:30 Potluck dinner, 7:30 dance.  Charlie Bitter calling, Jan Bitter cuing.
May 14:  Annual Meeting 6:00 pm.  Dance to follow.  Potluck snacks.  Randy Tans calling, Ray Steinich cuing.
May 28:  Spring Flowers Dance.  Wear flowers.  Potluck snacks.  Mike Seurer calling, Mike or Michelle Seurer cuing.