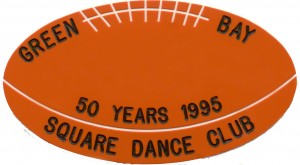 2nd & 4th Thursdays at 7:30 pm; MS
Irv & Vi's Farm, De Pere, WI
Mary Prisco, caller
www.facebook.com/GreenBaySquares
---
Dec 14:  Regular dance cancelled, but we might dance at the farm with Irv calling if there are enough dancers.
Dec 28:  NO DANCE.  Merry Christmas & Happy New Year!
We are dancing almost every week at Irv & Vi's farm until further notice.  Call Vi to confirm &/or for directions.